Wednesday November2

My TV Show.

Your blog is being turned into a TV show! Congrats – you've earned it. In fact, you get to co-write it. Write about the TV show based on your life or blog.
BIG EASY ON LOW CARB CHANNEL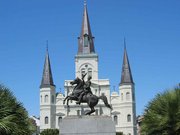 Why should living The Big Easy lifestyle of New Orleans hinder the way we eat ? Good Cajun food has always been and always will be a part of me. Every Cajun has the love of cooking. Come as we explore the heart of Cajun culture and cooking. Travel with us, as we access the wildlife of the area and the seafood of the Gulf.
You'll meet fun-loving, God-fearing, hard-working people who grow their own food and catch their own meals in these small Cajun towns. We will absorb the Cajun culture and speak the Cajun language. We'll cook over open hearths like many on plantations. We'll sip mint juleps on the veranda, and watch the setting sun over the levee.
Since many of the Cajun foods are rich in carbohydrates, we'll learn how to simply prepare those recipes for those on a diabetic diet, or just for those who want to eat healthy. Cajun cooking may be time consuming, but it is well worth what you put into it. It has to be. Cajuns love eating their food as much as they love preparing it.
If Justin Wilson we're alive he'd say "I Gar-on-tee".
--------------------------------------------------------------------------------------------------------------------
I think my cable channel would be different from what is out there because it specifically is geared toward travelling down the back roads of Louisiana and deep in the heart of the Dixie countryside.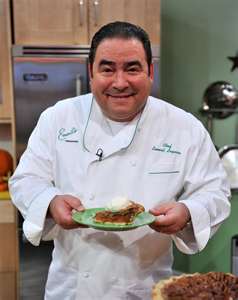 Local chefs Emeril Lagasse, Paul Prudhomme, and John Besh will give us the low down on their favorite low carb recipes, fine dining tips, and what it was like growing up in New Orleans.
We'll have the return of Justin Wilson's cooking show -- listening to his Cajun comedy stories while showin' us how to cook real-like Deep Southern food and sip a little 'wine on the side'.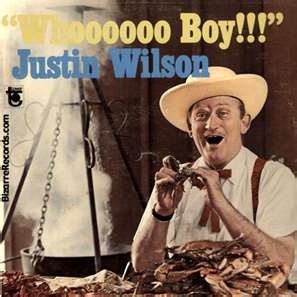 We'll travel the back bayous on an airboat exploring the marsh lands and the animals that live there -- hunt alligator, fish offshore in the Gulf of Mexico, and bow hunt some deer.
--------------------------------------------------------------------------------------------------------------
The Big Easy on Low Carb Channel will also explore the present day Louisiana.
We'll revisit Hurricane Katrina survivors, and get their first-hand knowledge of what it was like to live in those desperate times. Did they bbq their food and tail gate ? Did they share what they had with others, or evacuate to other states ?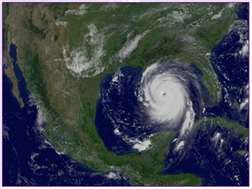 We'll find out what it was like for the seafood industry, seafood restaurants, and people who ate seafood when the Mobil Oil disaster occured. Travel to marshlands to see how the ecology is now a year later.